Spanking Sarah the best British spanking and CP site on the internet, spanking films, pictures and full length stories

Spanking Sarah is a naughty secretary, a lady who indulges herself in her favorite pastime spanking and being spanked. What does she like? Discipline and punishment in the form of bare bottom hand spanking, the paddle, the cane the birch and the strap. That's just what you will see when you enter her web site. You will get a unique view of the world of spanking, corporal punishment and sex. Become one of Sarah's friends and see her full length movies. Create an account for instant access. This site features free films and pictures of spanking and discipline punishments by headmasters and disciplinarians on some of the naughtiest girls. Sarah features office and school scenarios, domestic spanking and punishment, out doors discipline with naughty housewives and girls from down your street. Sarah can also be a dominant lady, handing out spankings, slipperings, paddlings and the cane to some of her naughty girlfriends and to those ladies brave enough to come and appear in her unique films. You will see girls punished in uniforms, pyjamas, daisy dukes and some very sexy undies.
Sarah offers the following in return for your membership to Spankingsarah.com
DO NOT ENTER THIS SITE UNLESS YOU ARE OVER 18 AND WANT TO SEE THE FOLLOWING
One full length film update every week
One full length MP4 film every week
One full photo set every week
Special members only pictures
A special low price membership guarantee
Full length scripted films shot in top quality HD with the latest cameras
Top spanking models Pandora Blake, Amelia Jane Rutherford, Leia Anne Woods, Aleesha Fox Nicky Montford in hard spanking scenes alongside first time models you will not have seen before.
Bonus content including films and POV and private pictures PLUS our now famous SPANKART. EXCLUSIVE TO SPANKING SARAH
Picture sets from other top sites PLUS special join prices to these sites
NEW NEW. Now you can download just the scene you want to look at. Click the DOWNLOAD SCENE banner. NEW NEW.
| | |
| --- | --- |
THIS WEEKS UPDATE - Hairy poser paddled
Satine Spark had to endure a spanking because she came to make a hairy pussy sex and glamour film with marks on her bottom. After the spanking she said she may like to make a spanking film and that is why Sarah Stern is about to give this naughty young beauty the paddling of her life. She is naked as she bends over to take the full hard paddling on her bottom with the nastiest paddles Sarah can find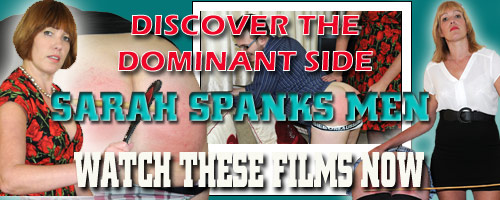 WARNING TERMS AND INFORMATION PLEASE READ THIS
If you are under 18 please leave now
The material contained within this web site deals with the subject of consensual spanking and punishment for erotic entertainment, and is presented as adult fantasy entertainment. You must be at least eighteen (18) years of age or the legal age for your country to view this material. You are warned that beyond this warning and information page, images, descriptions, and spanking video previews showing girls being spanked with hand, canes, slippers etc. are featured and displayed.
By proceeding past this point, you agree that you are eighteen (18) years of age or older, have been clearly advised of this site's content and are not in any way offended by this type of graphic spanking material.
You also certify by entering that in the jurisdiction you are gaining access, that this material is legal and considered acceptable viewing. You agree to hold harmless the publisher of this site for its fetish spanking punishment content and are entering for fantasy entertainment purposes only.
All images and videos are owned by Strand Media Spain and are copyrighted. Any unauthorised use of our images or videos will be prosecuted to the fullest extent of the law.
All participants on this site are 18 years and older, proof held on file at our offices in Spain. spankingsarah.com is fully 18 USC 2257 compliant. All material Copyright © Strand Media Spain Inside the membership area of spankingsarah you will see the best produced spanking video movies and punishment videos. We make high quality movies of young girls, over 18 years old schoolgirls and mature ladies being spanked and caned on their bare bottom. We have High Definition spanking roll play movies of domestic and office discipline and school time punishment spanking sessions on the bare bottom.
Our spanking films feature ladies we have spanked, paddled and caned. We have films of all forms of discipline including hand caning and strapping. All the ladies appearing in our films have requested to be filmed and featured by us and all are certified as being over the age of 18 at the time of making these films. We do not in any way condone the punishment of minors or physical injury to any person which causes permanent hurt or harm in any way. We ask that if you are under the age of 18 you click above and exit our site. We also ask that you ensure that it is legal for you to view and download our material in your country.